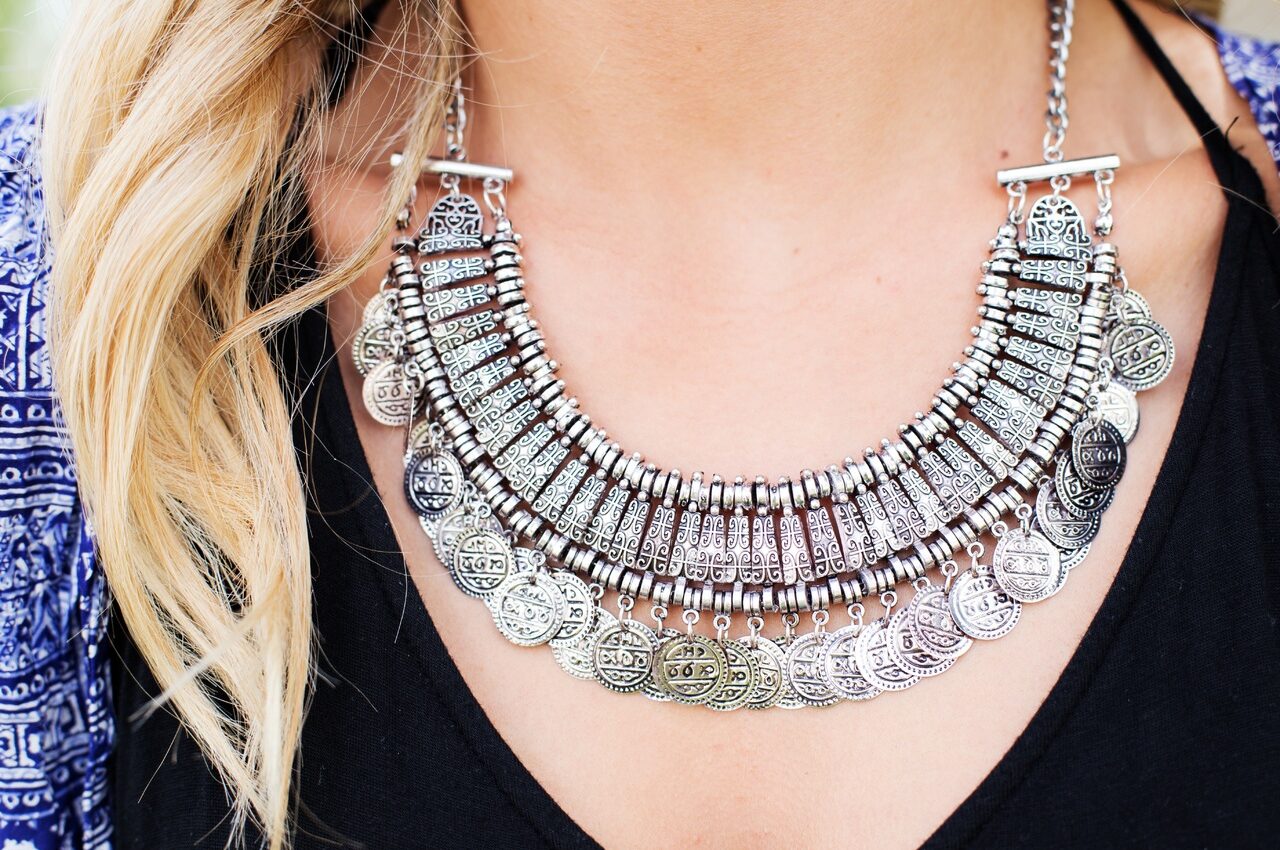 If you're anything like me, you probably associate polymer clay with very "crafty" projects like making little clay figurines and refrigerator magnets. When I was a kid my family had a huge art cupboard filled with stacks of paper, watercolor paints, brushes clogged with glitter glue, ten gallons of crayon leftovers, and a coveted giant bag of polymer clay scraps that needed to be revived before you could even begin to shape them. After what felt like hours of warming and working the clay in my hands, I would finally be able to start shaping it into the vision I had in my head. No matter what the intention was, I would somehow always end up with a very chunky wad of color filled with cat hair and dirty fingerprints, inevitably with a lumpy ladybug on top. So there, now we have the same association.
With this definition of polymer clay in my head, I was unwilling to believe that a ton of the amazing new jewelry I've been seeing is made from just that, polymer clay. There are no visible fingerprints, no cat hair tufts, and so far I haven't seen any swollen ladybug toppers, and they are stunning. Reminiscent of Terrazzo tile, this style of jewelry has a very modern yet retro feel, often incorporating pastels, strong earth tones, and neutrals colors along with offset metal findings.
So can you make a business by re-envisioning your favorite childhood craft material? Yes, indeed you can! Though the popularity of polymer clay jewelry is on the rise, there is still plenty of time and room in the market for more. With an unlimited array of colors, shapes, and design combinations, you have the opportunity of endless creativity which can propel your business ahead of your competition. Notice an empty niche in the market? Fill it! Perhaps other sellers are sticking to safe shapes and pre-mixed colors- why not try mixing your own custom hue and getting creative with the silhouettes of your designs? The design possibilities are as endless as you allow them to be.
FOR THIS TUTORIAL YOU WILL NEED:
Polymer clay (at least three colors)
Jewelry findings (for this tutorial we will be making post earrings)
Parchment or wax paper
Super glue, jewelry glue or E6000
Shaping tools (xacto blade, rolling pin, paperclip, etc.)
Wet sanding paper for finishing (220 minimum)
Oven or toaster oven
Tip: If making post earrings, like in the following tutorial, super glue, jewelry glue, and E6000 work well with larger post pads. I have had success with 5mm post pads and larger. Anything less than 3mm will not have enough surface area to form a durable and lasting bond.
Tip: If you plan on making a pendant or dangly earrings, don't forget to make the holes for attaching the findings prior to baking.
Tip: If you prefer a glossier look, purchase a glaze meant for polymer clay projects. I like Sculpey's gloss glaze. https://www.michaels.com/sculpey-glaze-gloss-finish/10179063.html
Watch the video below for the full tutorial as well as tips and tricks for photographing, marketing, and shipping your polymer clay jewelry. Stick around until the end for a breakdown of the three P's- price, profit, and popularity.
Feeling inspired to create, but perhaps looking for a different project? Check out our list of craft tutorials for some inspiration!